Coronavirus (COVID-19) is creating uncertainty for many of us at present. Baslow Choir is taking this seriously and is constantly monitoring events. Please lookout for further announcements.
In line with government advice all rehearsals have been cancelled until further notice.
The Spring concert on the 4th April has also been cancelled. Ticket refunds will be given in due course.
The 2020 Baslow Boot Bash on the 20th June has also been cancelled. Please lookout for further announcements on the Boot Bash page.
For more information about Coronavirus click <here>
Baslow Choir is one of the leading mixed voice choirs in North Derbyshire based in the beautiful Peak District National Park. The choir sings a wide range of music, from serious choral works to more light-hearted offerings. Here you can find out about the choir and all that we are currently involved in including concerts and charity events.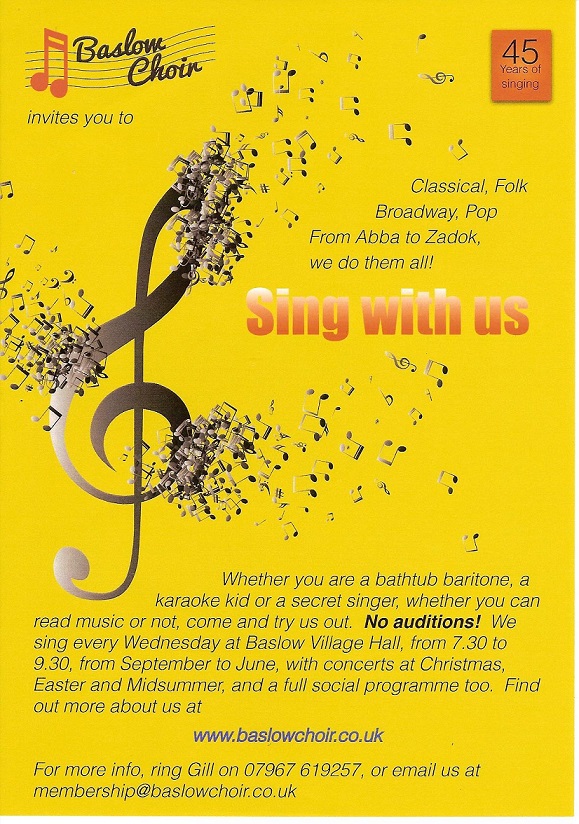 A big thank you to everyone who supported our Christmas Concerts on December 6th and 7th.
A special thankyou to our guests Plague o'Bells.